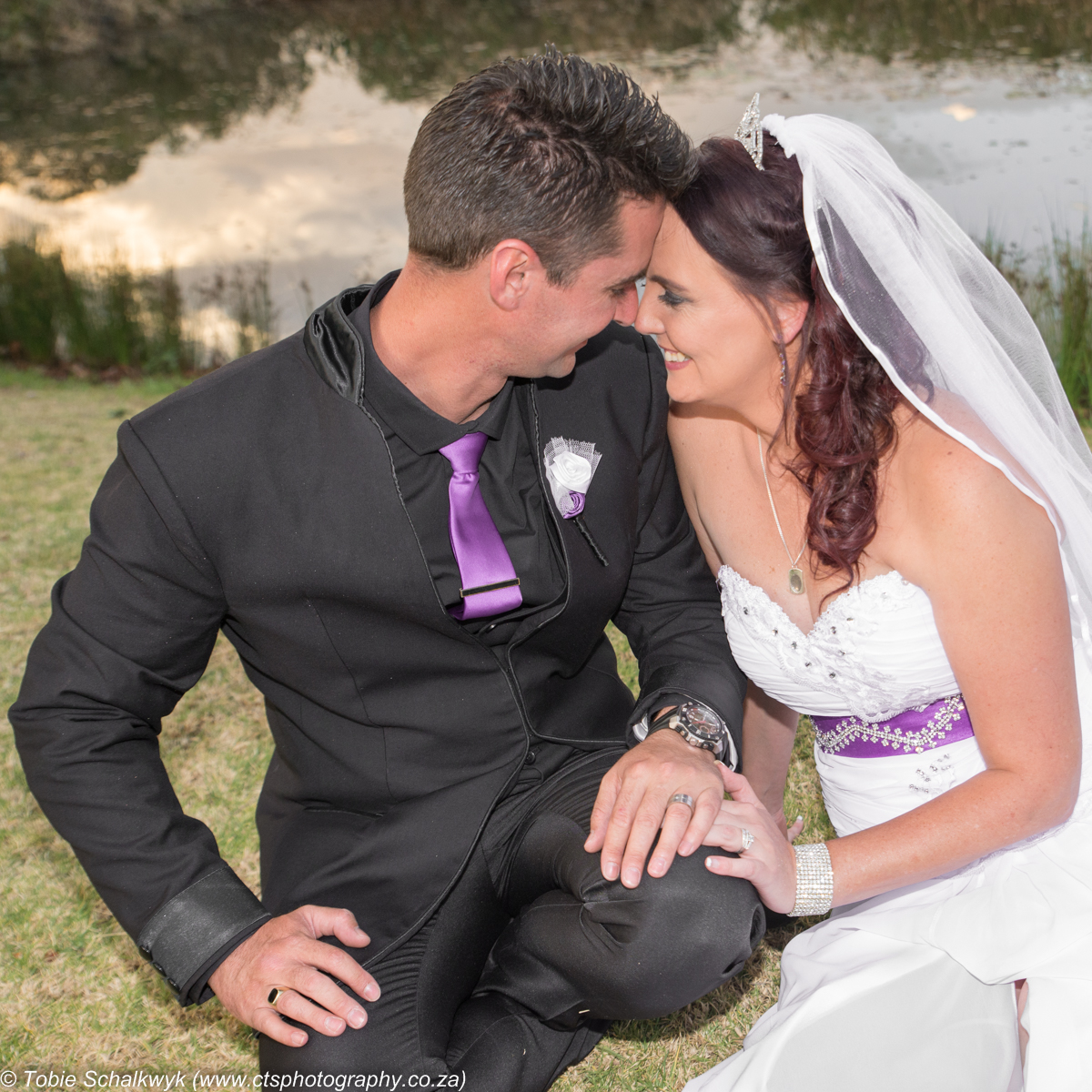 General
The fees are based on exact requirements.
Note 1 
We do not offer 'cheap' packages but rather high quality packages. Less than two photographers plus an assistant is thus not negotiable. If only one photographer is used then you are guaranteed to loose out on a couple of important images which can never be re-done. We thus recommend you never settle for less than two photographers regardless of which photographer you sign up with.
Note 2
If you want to contact your photographer for a booking, pay your deposit and only see him/her again at your wedding then this site is not for you. We prefer going into a partnership with you, ensuring that you get high quality images of all the important events leading up to and including your wedding (dress fit, bachelors, pre wedding hairdo etc – unless you opt not to have some of these of course).
More inclusions with all our packages
Free Engagement Shoot;
12 hours from bride pre-dress to reception (*);
Two photographers and assistant;
Min. of 250 professionally edited photo's;
---
* R350/h after the pre-arranged time.
** Package costs calculated at a max. of 100 km from JHB. An additional cost of R100 per 50km or part thereof thereafter; 
*** All .jpeg's delivered in two sets: one for screen viewing and another for printing (the sharpening process for each is different);
**** .jpgs delivered on USB flash drive;
# The prices of these items fluctuate from time to time (up or down). A more recent quotation will be supplied when booking packages which include one or more of these items.
---
Extras per request (prices depending on material and sizes specified):
Photo booth (at the reception);

Canvas Prints;

Photo prints (not framed);

Framed Photo prints;

Photo Albums;

Coffee table books at various sizes;
---